Programs and projects
The Gaspesian Way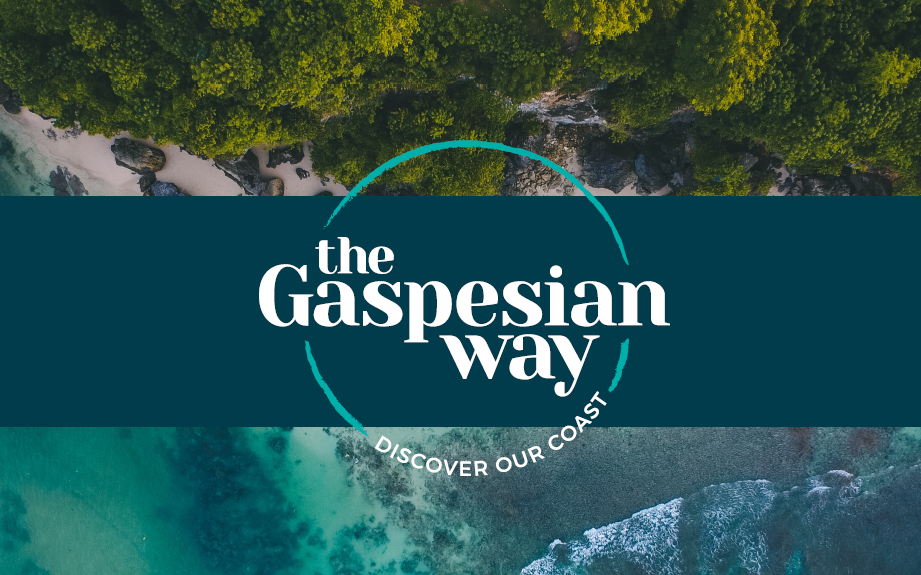 The Gaspesian Way is to promote and develop the heritage and cultural activities of the Gaspesian English speaking community.
Regional Tourism Action Plan 2018-2021
In 2018, CASA created a Regional Tourism Action Plan for the English-speaking Community of the Gaspé Coast to:
1 – Foster the increased participation in the tourism industry by Gaspesian English Speakers 
2 – Encourage a greater number of English speakers to visit the Gaspé Coast.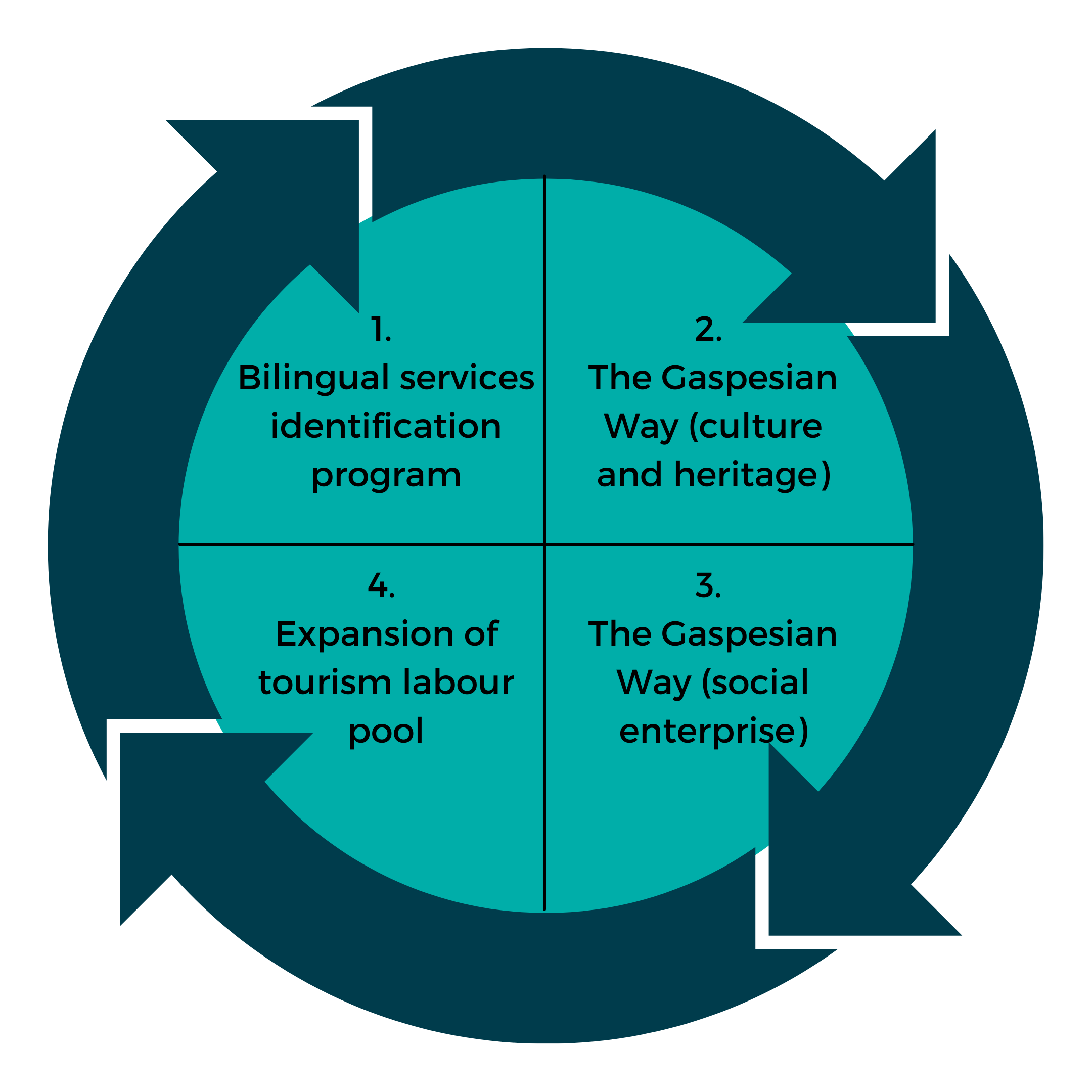 In order to attain these objectives, the following actions were identified as key actions by stakeholders, researchers and community members:
1. Implementation of a program that would allow English-speaking tourists to discover services available in English.
2. Creation of a culture and heritage route presenting the attractions, artisans and events that tell the story of the English-speaking community.
3. Product development and entrepreneurial support for Anglophones around tourism products
4. Skills development and training to prepare Anglophones to enter the tourism job market. 
✓ Creation and implementation of a bilingual services identification program
In partnership with the regional tourism association (Tourisme-Gaspésie) over 700 tourism enterprises have been made aware of the bilingual services identification program. Nearly 100 of these members have been classified, and counter top bilingual status panels are being printed to be mailed to all members. Once members are classified, their bilingual services status will be on the Tourisme-Gaspésie website and in the guidebook next to the business.
✓ Promotion of local artists and entrepreneurs
Several local artists and entrepreneurs have been highlighted through social media to date and many more will be promoted.
✓ Conception of The Gaspesian Way culture and heritage route website
A website has been produced, and is currently being updated. It includes links to heritage and cultural organizations, individuals, events, festivals and activities, as well as a place to create an itinerary as a local or visitor / consumer of Gaspesian arts, culture and heritage  products. (www.gaspesianway.com)
✓ The Gaspesian Way social enterprise
Planning is underway to launch as social enterprise that will engage local craftspeople, artisans and artists, develop the full range of talent and skills in the community, and create market-ready, uniquely "English-speaking Gaspé" products.
✓ Expansion of the tourism sector labour pool
CASA promotes job opportunities in the tourism sector and provides support to youth on their employability path. 
✓
Development and launch of
The Gaspesian Way branding

Since 1975, CASA has promoted, enhanced and supported the cultural and creative expression of the English-speaking community of the Gaspé Coast. Our region has much to celebrate—a rich history to share, talented local artists, and established cultural organizations. We believe that arts, culture and heritage initiatives contribute to the well-being of communities by preserving collective memory and fostering a sense of shared identity.
Recent initiatives include:
The Building Bridges through First Nations Art project which allowed community members to take part in interactive workshops, both in-person and online. Workshop leaders from Listuguj and Gesgapegiag shared their skills around moccasin, drum, basket and lanyard-making, online Mi'gmaq language lessons were held, and workshops on traditional medicines and ceremonies were shared.
A tri-cultural play was written by English-speaking, French and Mi'gmaq students from New Richmond High School and École le Bois Vivant. Due to COVID, practices could not take place, so adults from the three communities did a recorded reading of the play which was widely viewed on social media.
The Art to Serenity project focused on improving wellness and mental health through art. Several online and in-person workshops took place, allowing community members to learn and share.